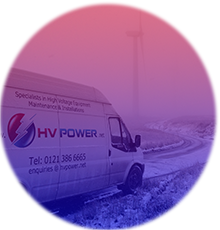 HV Power specialise in the installation of High and Low Voltage cables for new connections, cable diversions or network reconfiguration on distribution networks up to 33kv, this includes underground cable installation (with pilots & SCADA as required) for private networks, directional drilling, on private land. Where required HV Power can offer their own approved Civils contractor for all excavation and reinstatement works for underground cable installation.
We can also offer installation of cable ladder rack systems for installations inside large or small buildings
PILC to PILC
XLPE to XLPE
PILC to XLPE
Traditional compound termination's / joints
Dry terminations / joints



All Jointers are experienced in terminating all types of power cables up to 33kv. We listen closely to your needs and respond to them quickly and courteously in order to develop a good working relationship that stands the test of time. Principal customers like the NHS have found that our eagerness and ability to solve their problems are qualities that are not always found in our competitors.